Boost your EU Event – 31st of August in Brussels
EU Venue Finders launches the first event dedicated to EU Events organisers.
This event aims to provide innovative solutions for event organisers, and help them prepare their future events.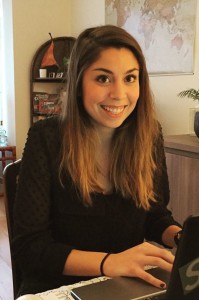 Practical information : 

Boost your EU Events

Thursday 31 August 2017, 10:00 – 16:00
Thon EU Brussels - Rue de la loi 75, 1040 Bruxelles
Sold out - no more registration.

For any questions related to this event, please contact Mrs. Angelina Tirard
DRAFT PROGRAMME
09:45 - 10:00 : WELCOME COFFEE
10:00 - 10:10 : Opening & Introduction
Gary Machado, Strategic Advisor, EU Venue Finders
Alexandre Alaphilippe, Co-founder, EU Venue Finders
10:10 – 10:30 Interactive session: "EU Events for Brussels-based NGOs" (EU Venue Finders)
What is the most important thing when you plan an event? How do you proceed for invitations? Do you use on-site management? At these sessions, we'll discuss with you the main challenges for Brussels-based NGOs.
Gary Machado, Co-Founder, EU Venue Finders
Alexandre Alaphilippe, Co-founder, EU Venue Finders
10:30 – 11:00 : "From 92 to 650 participants in 8 years" (EENA)
With a team of only 5 people, is it possible to have an exponential growth for your annual event? EENA example is inspiring to see how it is possible with method and vision to become the main conference in your sector.
Presentation by Jerôme Paris, Managing Director, EENA and Gary Machado, Executive Director, EENA
11:00 –11:15 : COFFEE BREAK
11:15 –11:45 : "How to identify influencers?" (Saper Vedere)
A successful event is one where you have the good participants and where you reach the good stakeholders. New communication techniques on Twitter help you to target and measure the success of your event.
Presentation by Nicolas Vanderbiest, researcher/blogger who debunked the MacronLeaks scandal, Catholic University of Louvain-la-Neuve (UCL), Alexandre Alaphilippe, Co-Founder, Saper Vedere
11:45 -12:05 :  "Make your event unforgettable" (Event Attitude)
How to stimulate engagement and make your event last longer: the key role of animations & experiences.
Presentation by Emmanuel Paul, Managing partner, Event Attitude
12:05 - 13:30 : LUNCH & Visit of the Thon EU
13:30 - 13:40 : Presentation of the Thon Hotels (Arne Declerck)
13:40 – 14:10 "Bye Bye, boring events?" (FEPS)
Think Tanks job is to boost new ideas in the public debates. Discover interactive methods bringing successful audience participation and fruitful discussions.
Presentation by Katarzyna Koc, Event Organiser, Foundation for European Progressive Studies
14:10 -14:50 : "How VAT can increase the association revenues when organizing an event"(BC&A)
Do you know you can get back up to 27% of your budget of expenses? If not, you shouldn't miss this workshop.
Presentation by Jean-François Benard, Sales Director, BC&A
14:50 -15:05 : "Making the most of EU Agenda platform: tips & tricks" (EU Agenda)
EU Agenda is the hub for all EU things. Learn how you can make your policy content more visible and advertise it to relevant EU people.
Presentation by Pietro Spigai, Founder, EU Agenda
15:05 –15:30 : Panel discussion: Challenges of event organisation for Brussels-based NGOs (EU Venue Finders)
Gary Machado, Co-Founder, EU Venue Finders
Alexandre Alaphilippe, Co-founder, EU Venue Finders
15:30 -16:00 : Networking drink
Practical information : 

Boost your EU Events

Thursday 31 August 2017, 10:00 – 16:00
Thon EU Brussels - Rue de la loi 75, 1040 Bruxelles
Sold out - no more registration.

For any questions related to this event, please contact Mrs. Angelina Tirard